Recurve style driftboat
This boat is the one I make the most. It's wide and stable, easy to board, open layout, hidden rod holders, a dream to row. Every boat ends up being a little different with many custom items, coolers, LED's, bronze hardware, carbon reinforcement, food handling boards and supplies, drawers and cabinets, and even heaters. The older ones had built in floors with a bedliner and newer ones have removable oiled ash or mahogany soles with a shiny smooth lighter colored floor finish. They are totally custom. They can range from 3- 500 hours depending, and the price will reflect the hours.
The Recurve is a 16' hull (straight line) and carries up to four adults. It is the same hull as the Kingfisher style but with gently curved and lowered sides to allow easier entry. The Recurve includes kevlar composite hull, any color finish, all wood hatches, steam bent wooden seats, full fleece lined cover, separate front end bra, custom built heavy duty nickel powder coated trailer with galvanized wheels, spare tire and tongue jack. Modifications or substitutions may be ordered which may affect price.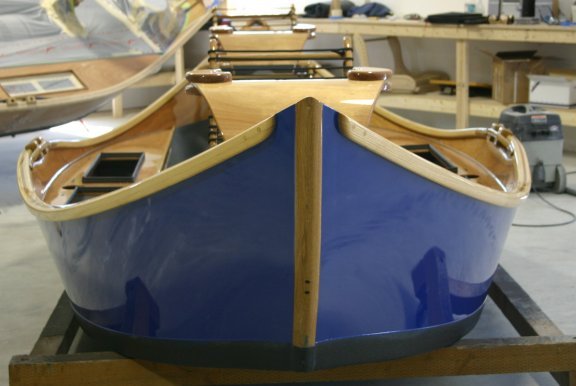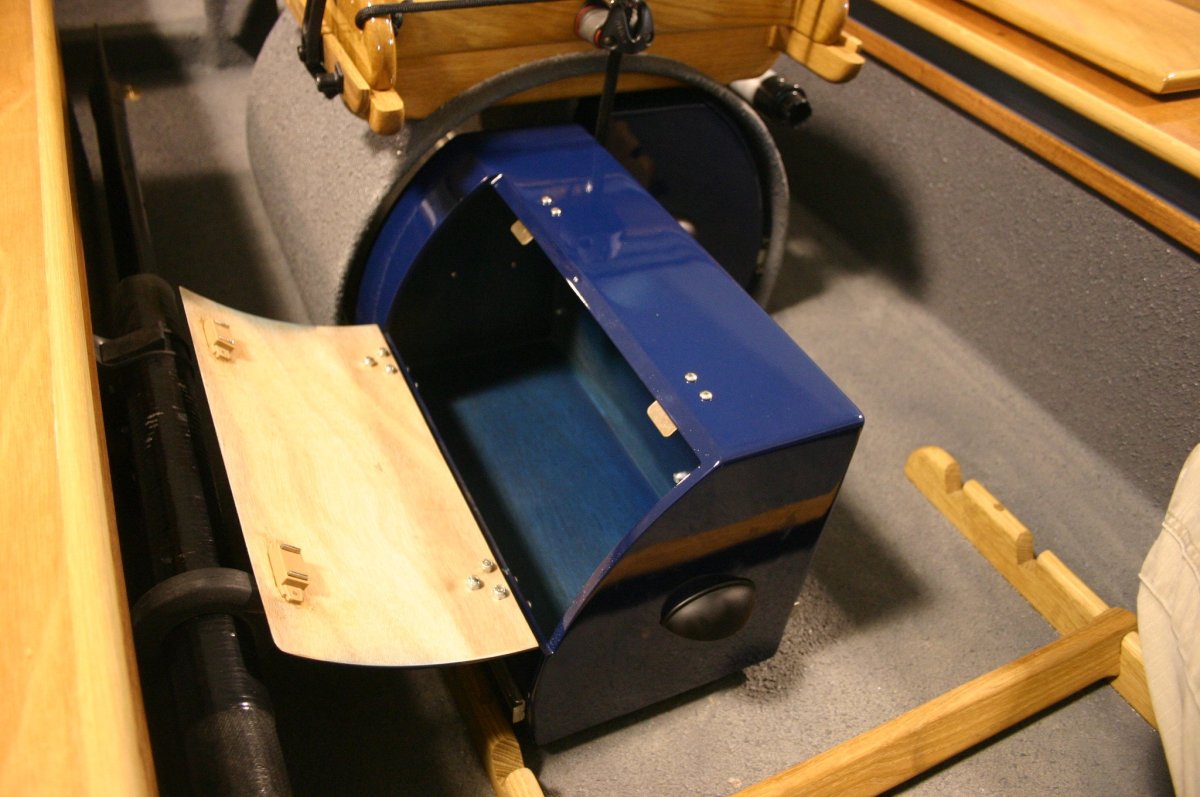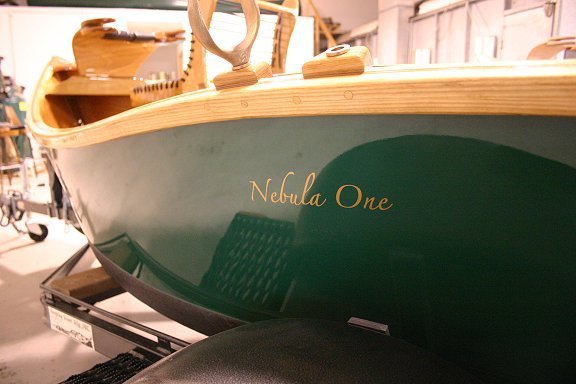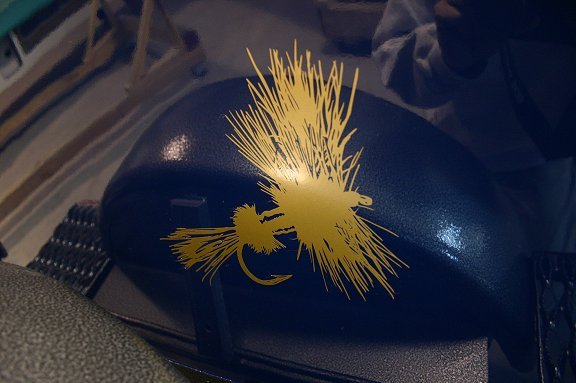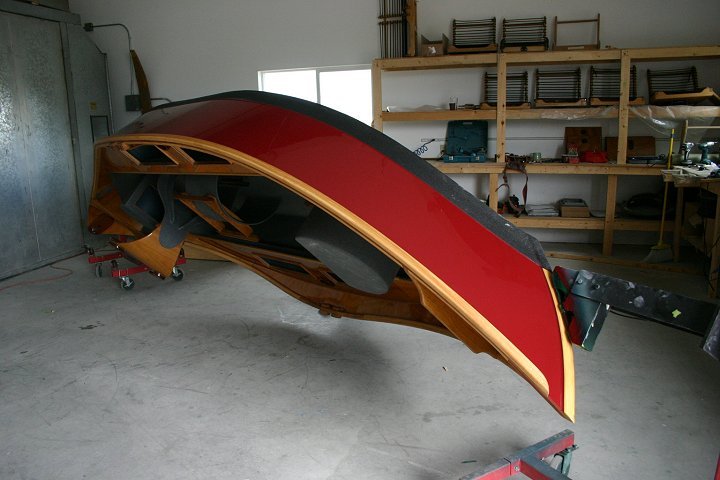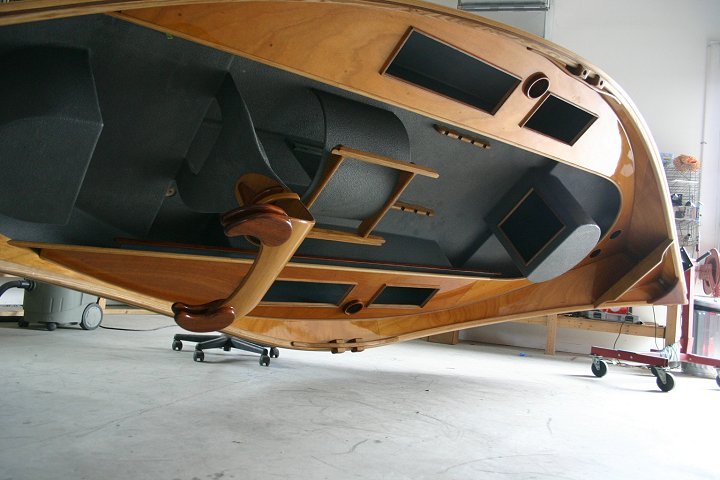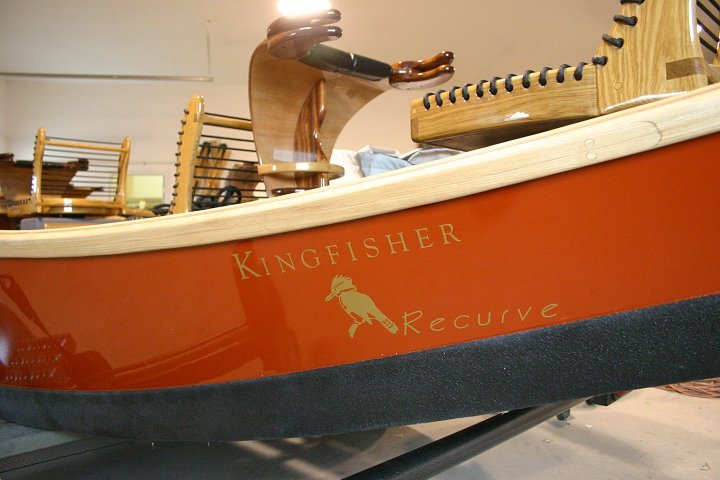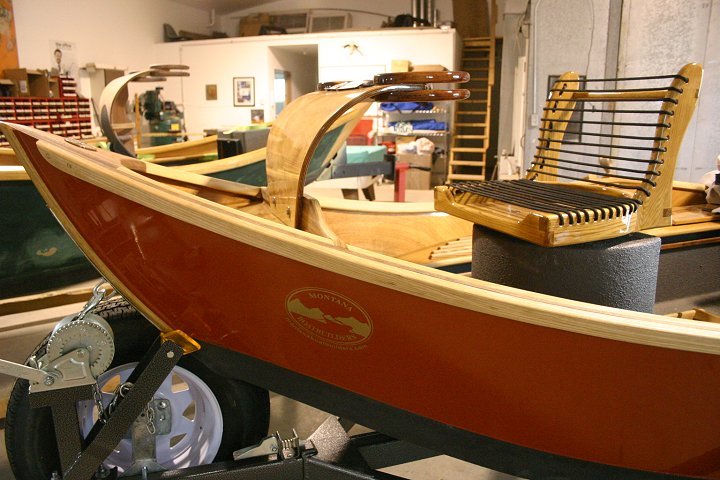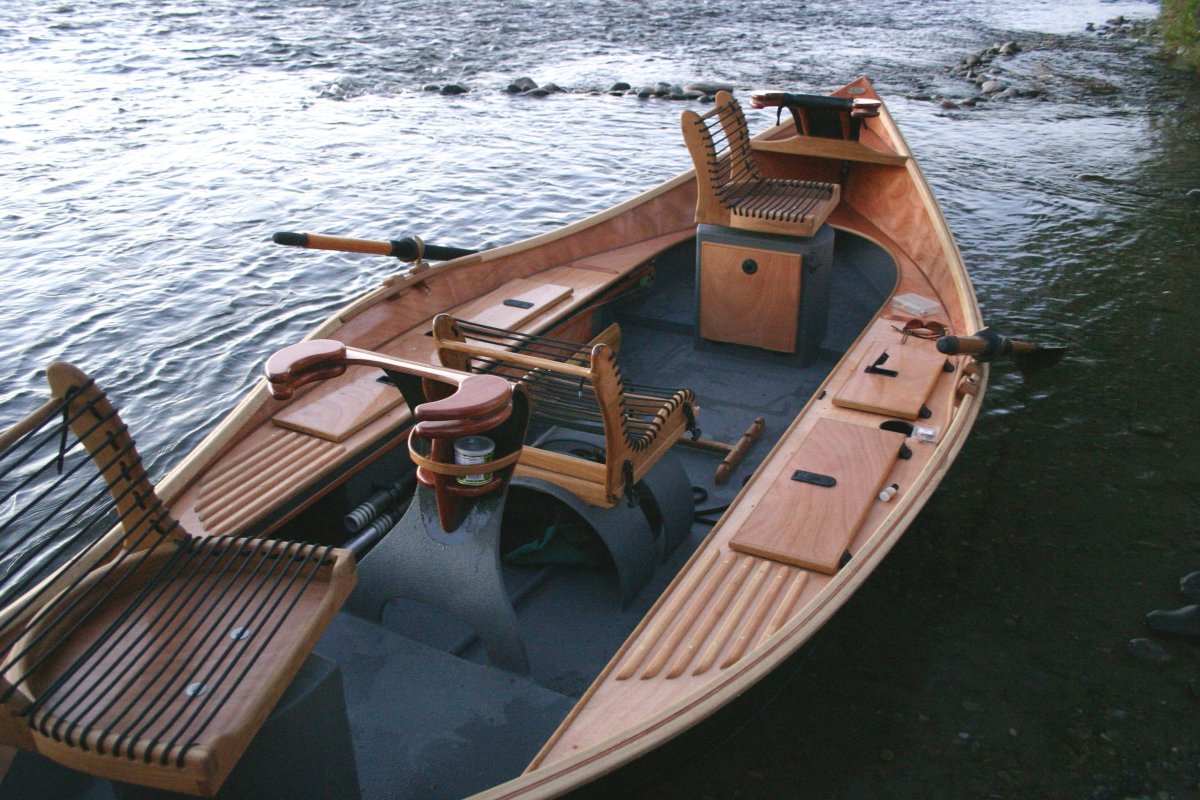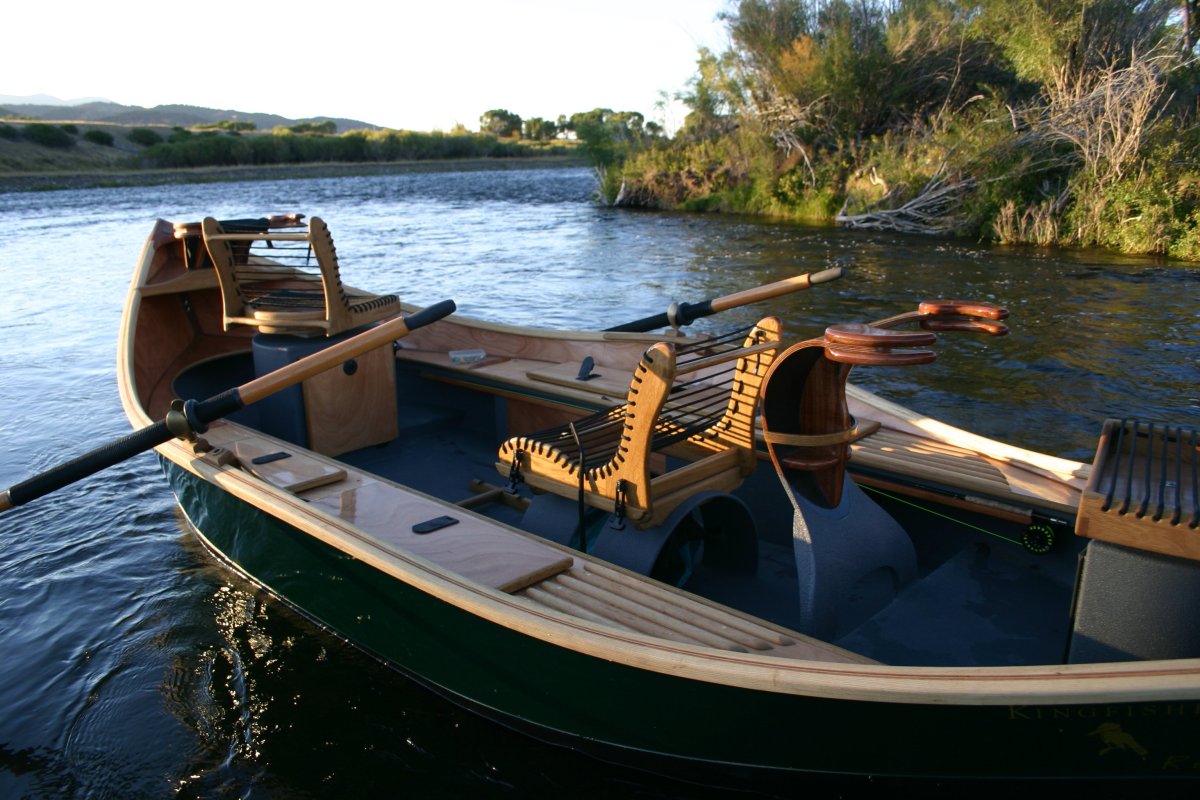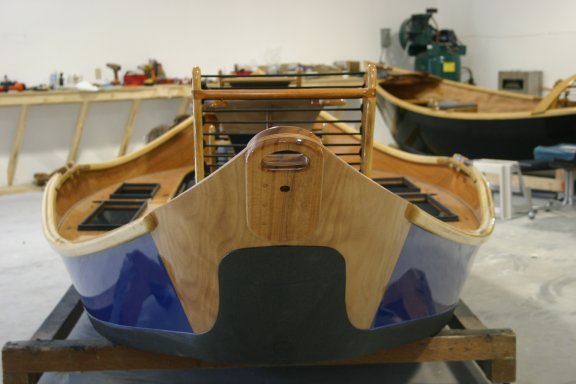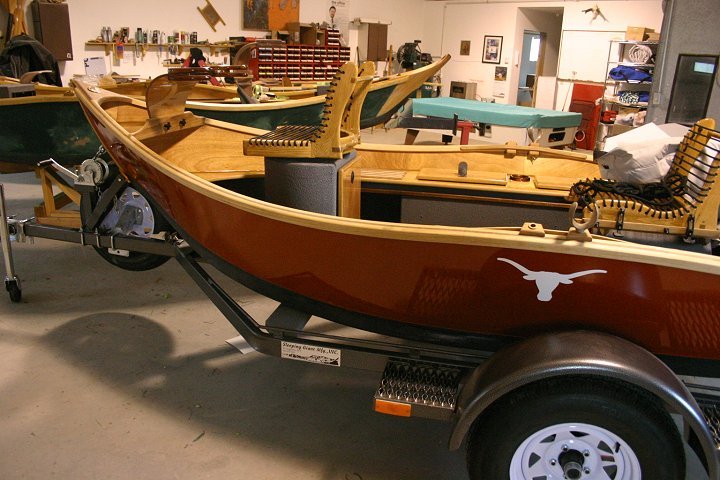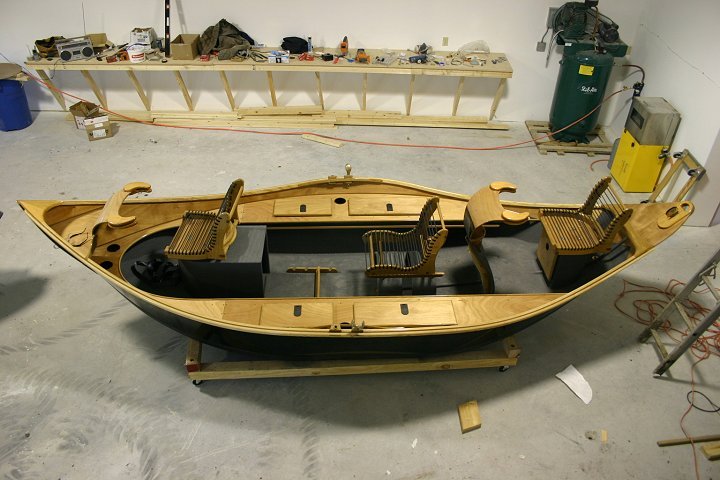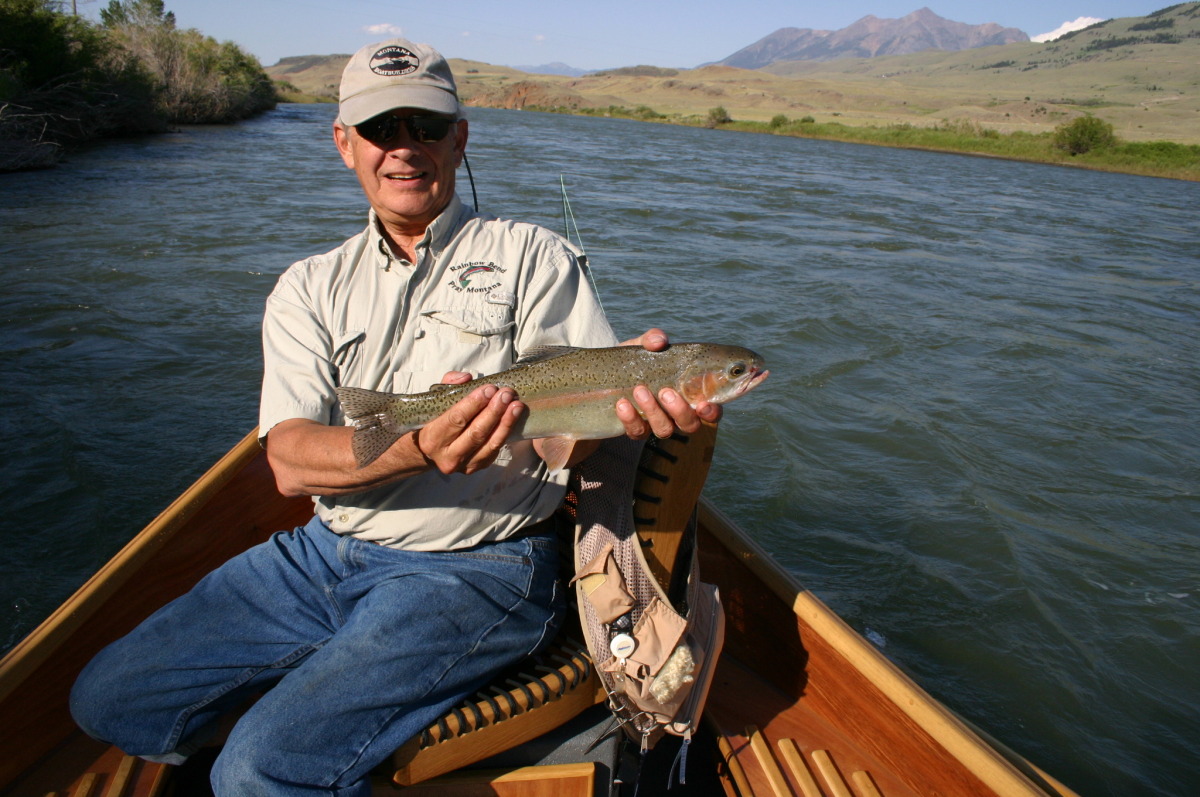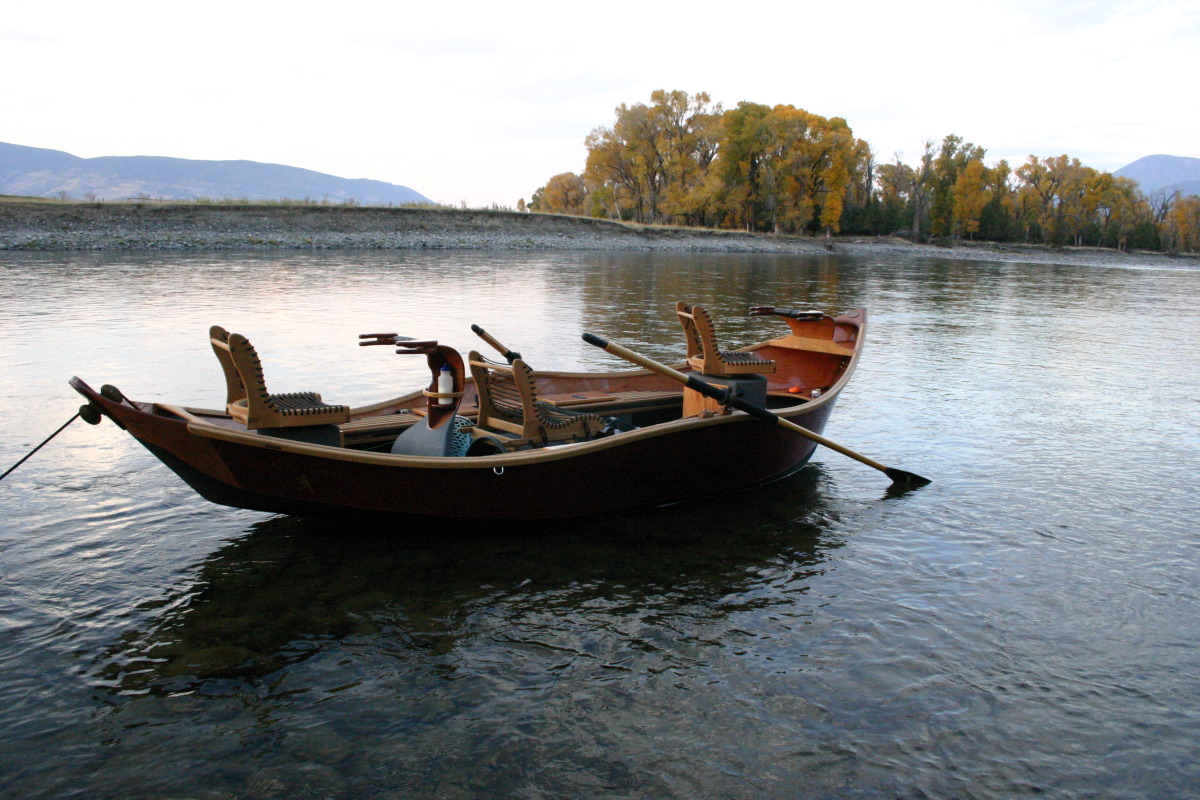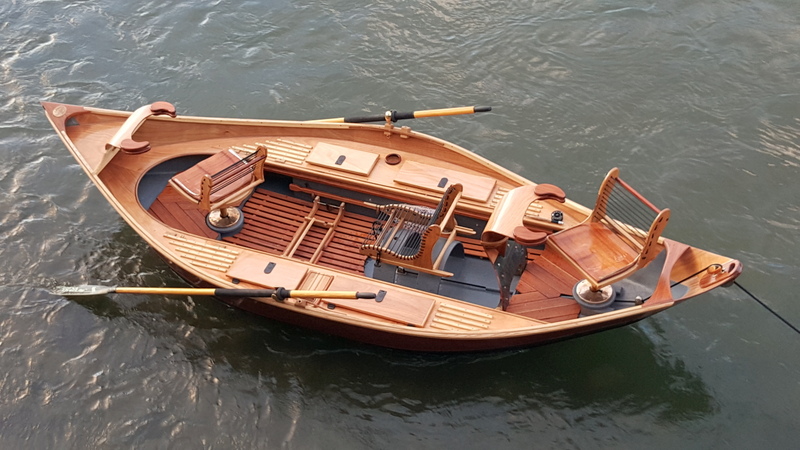 Recurve Classic: Simple no frills, open floor plan boat. 48" bottom. This is a two man boat with room for a third . It is light and nimble but being narrower it will be more "tippy". Dry storage and flyrod holders do not fit well in this small hull but the open plan allows for ample drybag storage.